Profile
Leadership and Team
Davey Han, MD. MS., Founder and President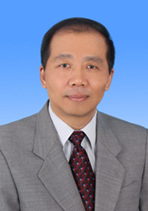 Davey has broad experiences from government agency, academies to medical industry. He worked for Chinese Academy of Medical Sciences, and National Health Economics Institute of MOH. Then, Davey entered into global high-tech medical industries including St. Jude Medical and Siemens Healthcare, with various positions from manager, Asian-regional senior manager, general manager of quality & regulatory affairs, and director of government & key customer relations. From 2010 to 2013, Davey joined the worldwide largest pharmaceutical market research consulting firm--IMS, leading the IMS China Institute.

When employed by industry companies, he took many social roles respectively, including Chair, Medical Device Forum of American Chamber of Commerce in China; Co-Chair, Health Equipment Working Group of European Chamber of Commerce; Vice Chair of Asian Harmonization Working Party in medical device regulations and standards, and China Director of Medical Imaging and Technology Alliance (MITA, a U.S. based industry association).
Davey graduated from Tongji Medical University in 1984. From 1993 -1997, he studied at the University of Minnesota and earned the Master of Science degree in Health Services Research and Policy, and also completed his post-doctorate program in Epidemiology and Clinical Research.
Please click the link to find his Resume for more details:
/upload_files/20160308142453545354.docx OR
/upload_files/20160308142468336833.docx